The Egg Chair – It Is The Ultimate Mid-Century Modern Design Classic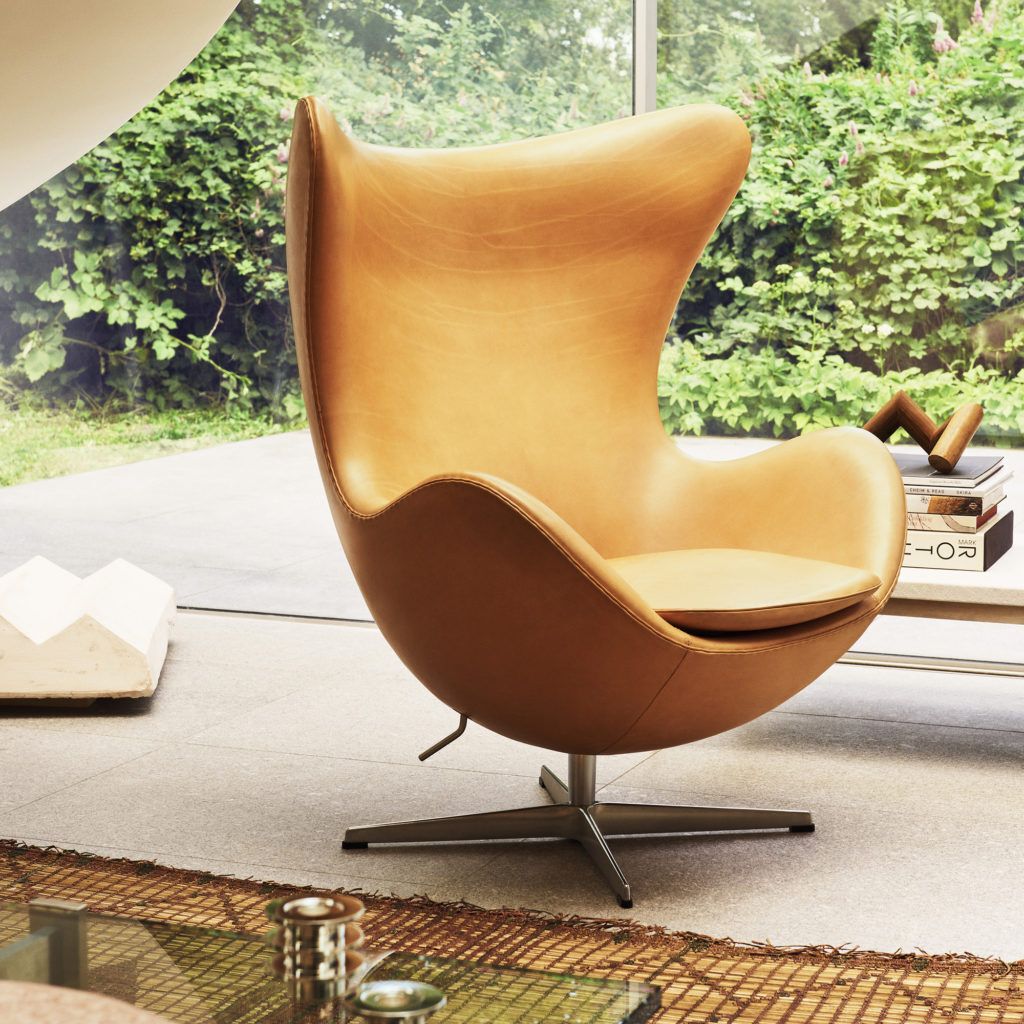 Learn what makes The Egg Chair from Arne Jacobsen one of the most iconic chairs of the century. You might just ending up wanting to buy one.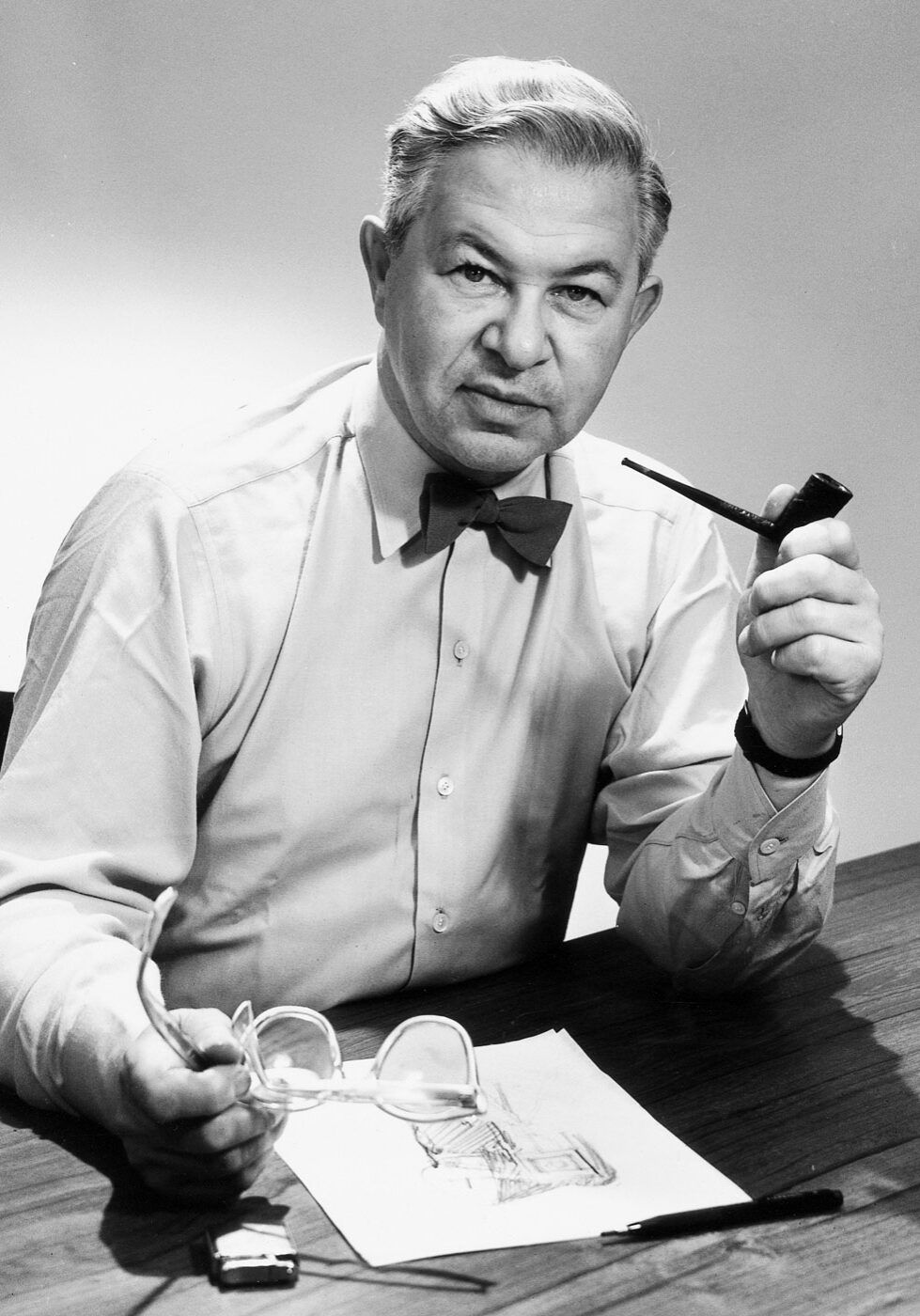 Designed By Arne Jacobsen in 1952 – Denmark
Arne Jacobsen was one of a few great designers in the 1900 century, who made truly iconic furniture. Still to this day, his work, and the work of the other great mid-century modern designers is what people with money have in their living rooms.
The Egg Chair was designed in 1952 for the Royal Hotel (Radisson) in Copenhagen. Here Jacobsen, as an architect, was also in charge of designing the hotel itself. In this way, he could combine and integrate the architecture and the furniture together. Awesome right.
The chair design got some momentum and started showed in Danish lifestyle magazines in the 60's.
Here is a picture I took of an advertisement from Bo Bedre's 1964 Nov. edition.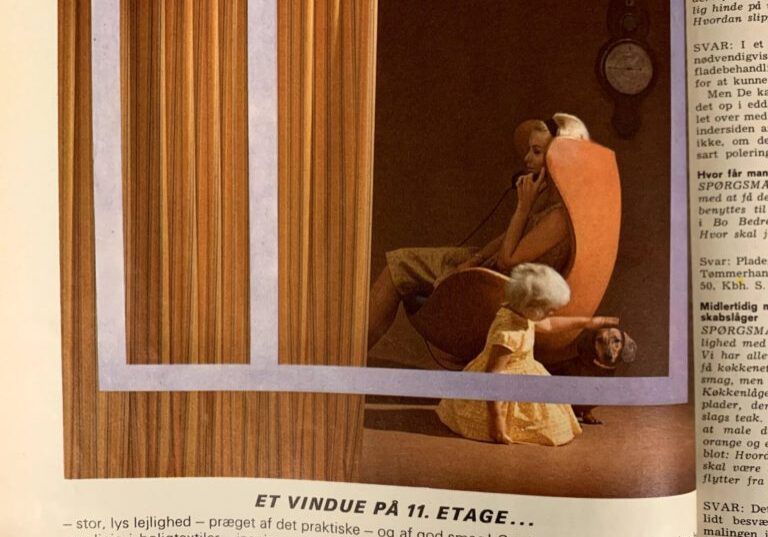 Is it weird to have design magazines from the 60's on once bookshelf…
Fun fact: In the 70's the chair dropped in popularity, and many of the Egg Chairs from hotels were simply thrown out. No one knew how much they would be worth in the future 🙂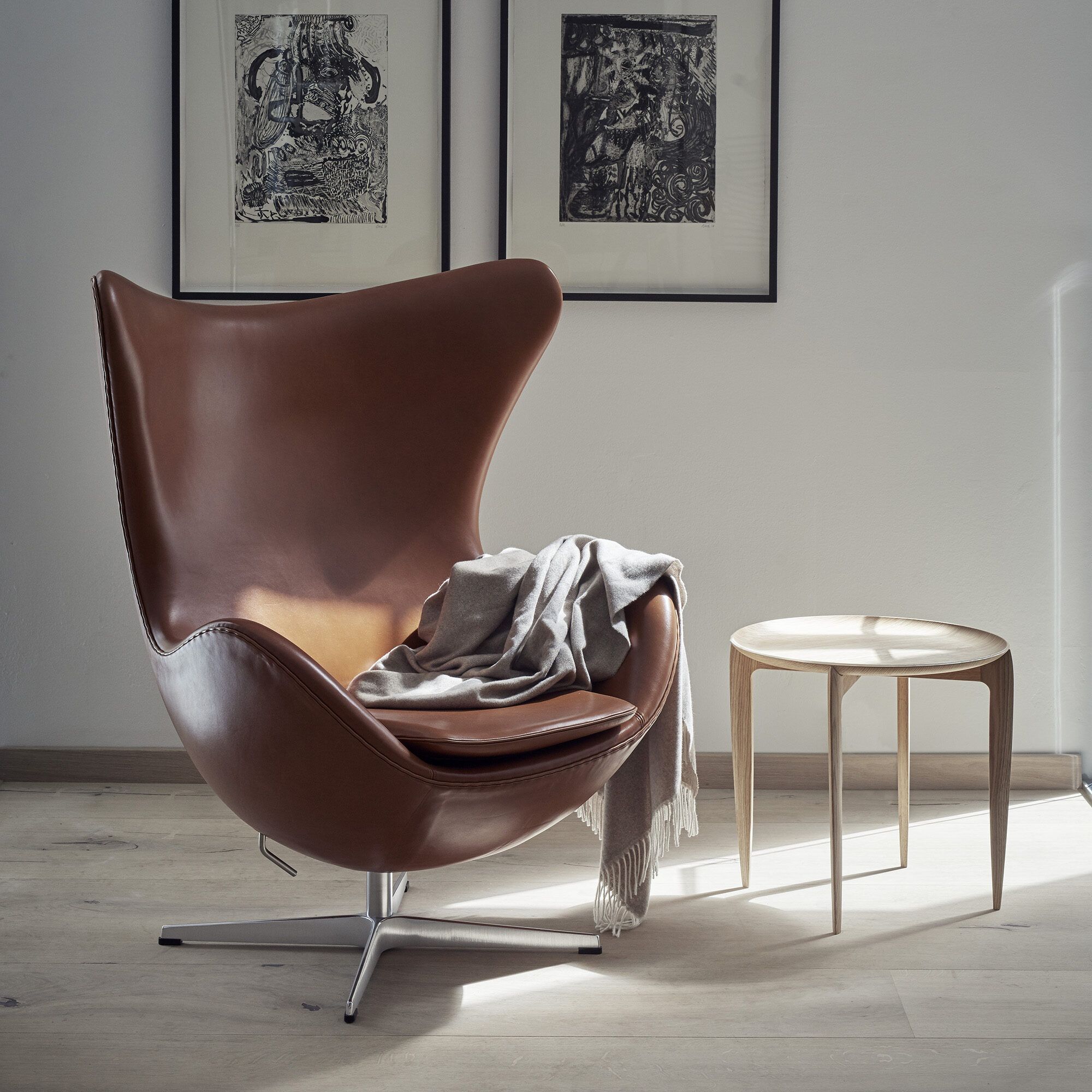 How Much Does An Original Egg Chair Cost?
The original Egg Chair from Jacobsen cost from around 7.400 USD to 15.000 USD depending on the material. You can probably get a used Egg Chair in leather for approx 8.000 USD.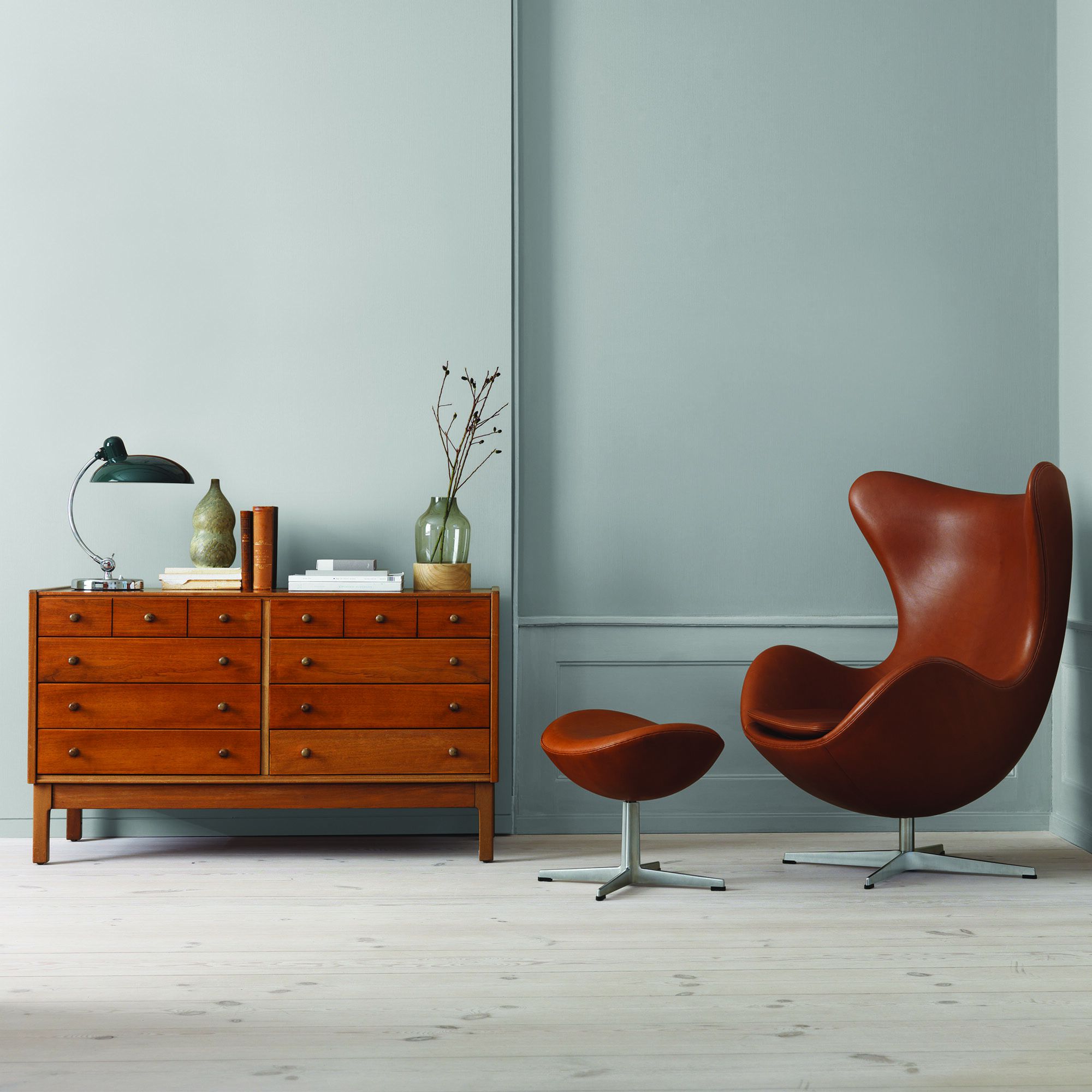 Why Are The Egg Chair So Expensive?
It boils down to production method, exclusivity, and demand.
The Egg Chair is very difficult to produce. The upholstery needs to be stretched perfectly throughout the very large backside. Otherwise, it will wrinkle and look ugly. I can also inform that two whole cowhides are used for the production of the chair. Which is a rather large portion of leather.
And you have to remember, that when you are sitting with a high demand design commodity, you can set the price as you wish. The Arne Jacobsen's design is not as expensive as fx Poul Kjærholm, but he is still an expensive gentleman to invite into your house.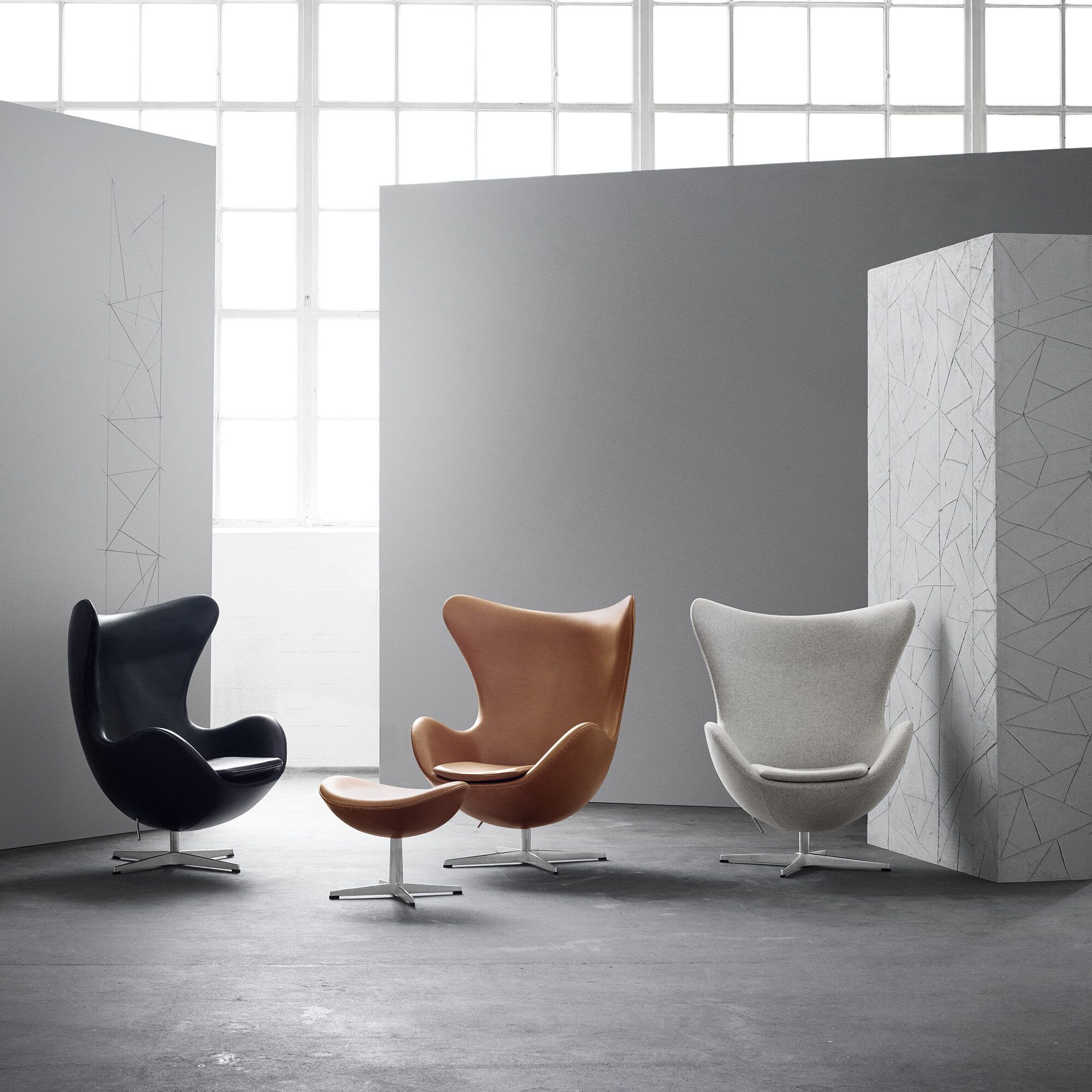 Dimension – Size – How Big Is It?
This particular chair is rather large. Please take this into consideration if you live in an apartment. You can actually have problems getting it trough the door.
Height: 42 in (107cm)
Width: 34 in (87cm)
Depth: 31-37 in (79-95cm)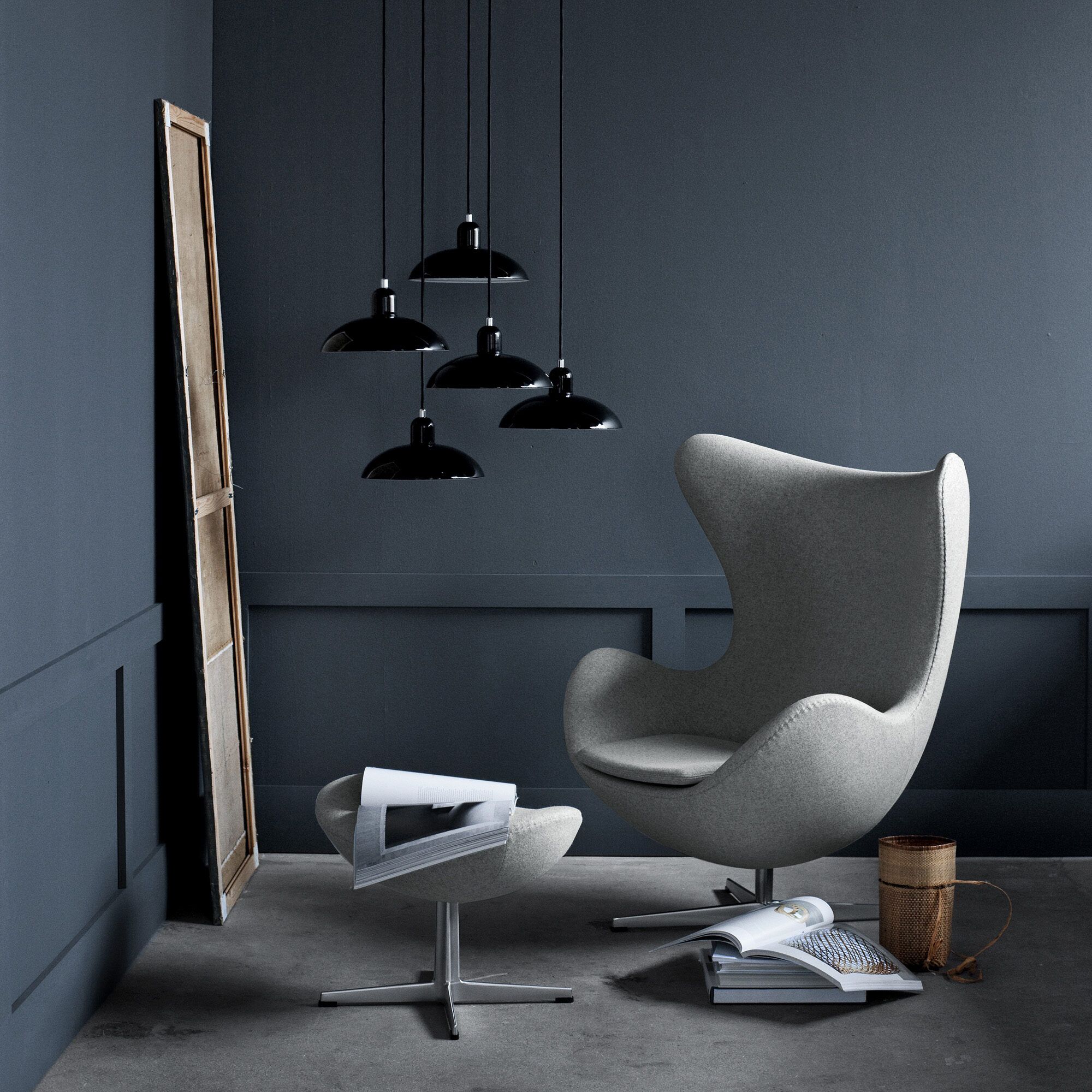 Produced at Fritz Hansen Together With Many Of The Greats
The Egg Chair is produced by Fritz Hansen in Denmark. They produce lots of design furniture with Arne Jacobsen and Poul Kjærholm being some of the most famous designers in their portfolio.
Arne Jacobsen was actually trying out a new design technique, creating the inner shell from foam. Stretching the out fabric tight around the foam shell is actually what gives it extra strength.
Here is a little video of the original production. Courtesy of Fritz Hansen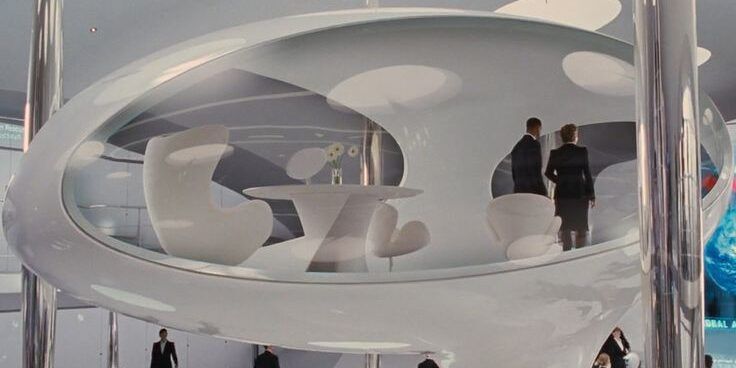 If you keep an eye out, you can spot various furniture design classics in movies. In the movie Men In Black II the office is filled with both the Egg Chair and The Swan Chair from Arne Jacobsen.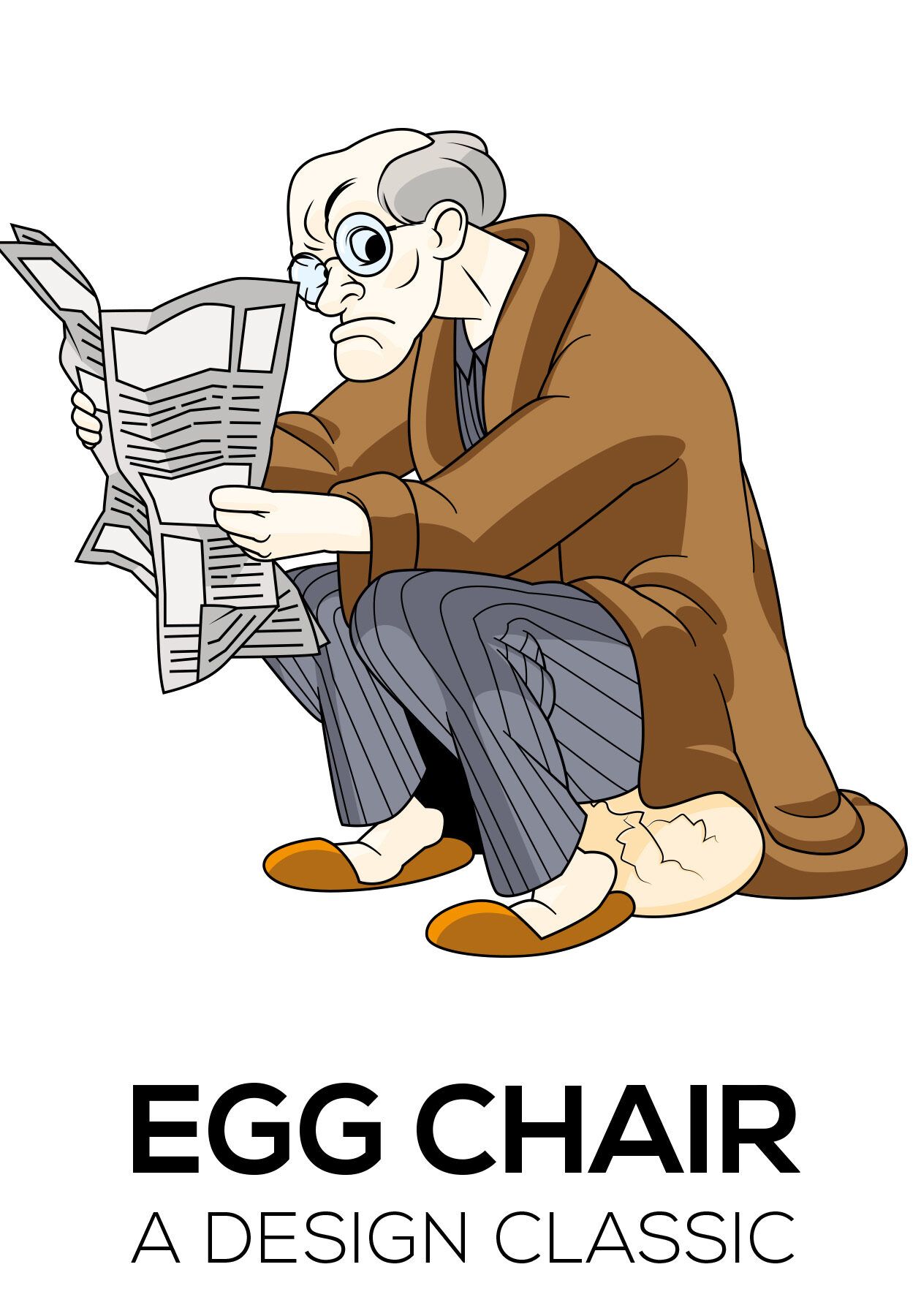 Because I Love Design Classics
Some time ago, I thought it would be fun to create illustrations of design classics that take a different perspective. So here is my interpretation of Arne Jacobsen's The Egg Chair.
Ps. If you want to read some more about design classics go check out the article about Hans. J Wegners Papa Bear Chair –> www.hellocreation.com/papa-bear-chair
The woodworking world is sometimes described as a big sandbox where you can make anything and everything you want, with the only requirement being that it be made of wood. But there are plenty of tools that speed up the process, and since we have entered the digital age let's take a look at some…
Read More
More From The
Creator's Blog
Let's talk about materials for a minute here.  The material defines a project, it is the project. You can have a smashing design but if you use the wrong material ...
Read More

→
So, you actually want to make money by doing woodworking? That sounds like a fantastic idea, but how exactly do you maximize the profit from the wood that you are ...
Read More

→
The simple answer is maby… but probably not… Sustainable furniture and cheap production do not go hand in hand. When trying to combine sustainable and affordable it makes the mind ...
Read More

→