What Is The Best Wood For Shelves? And How Do You Choose?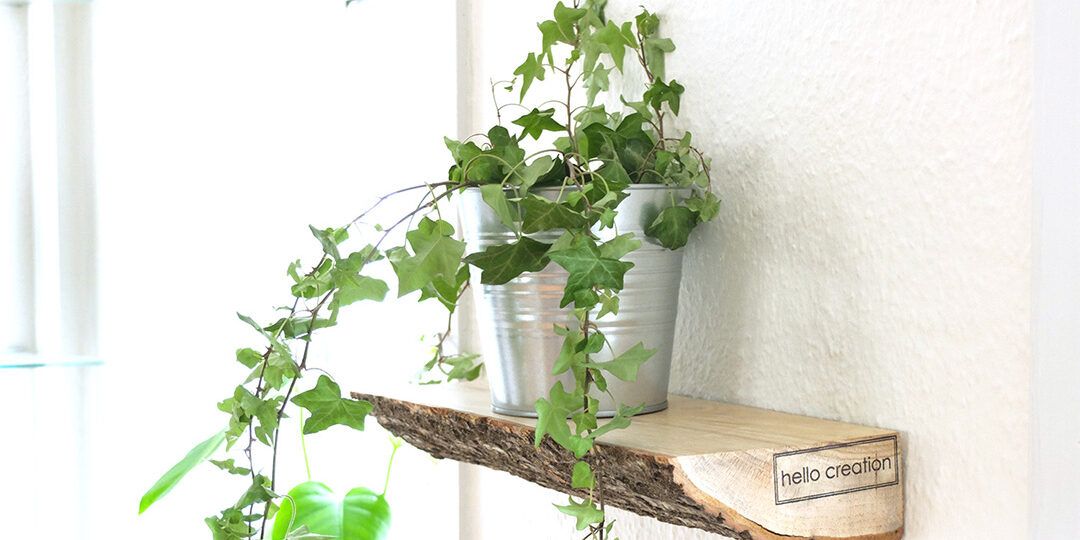 Good, Better Best wood for shelves? It all depends on the situation, location, and personal style. But I will give some pointers to some good choices, and what you should consider.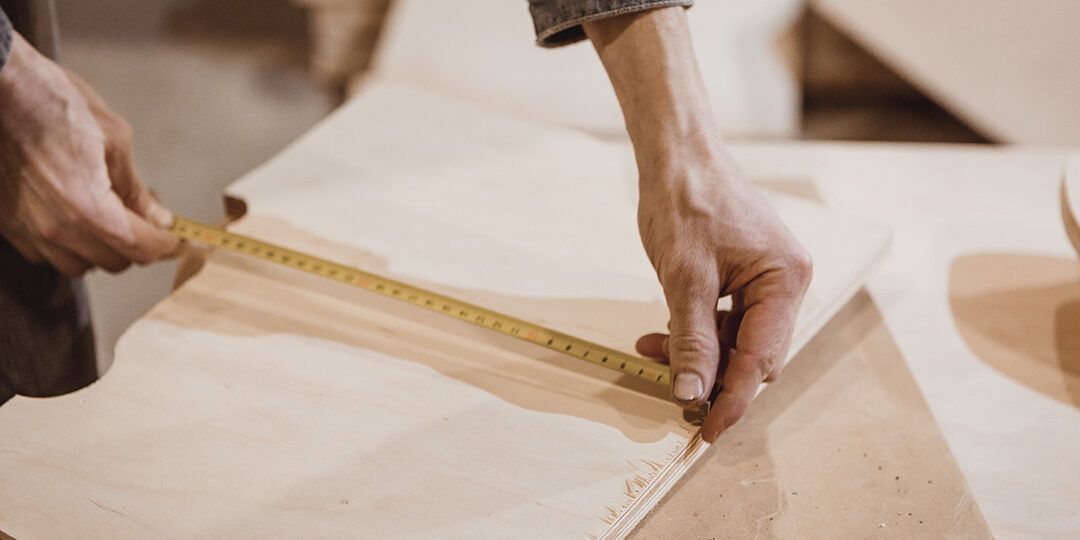 How Do You Choose The Best Wood For Shelves?
Lets first answer some questions.
Wait – What? Do I have to think…
Yes, let's consider a few things before we rush out and buy some random hardwood at the local sawmill.
Where is the shelve going… Living room? Bedroom? Kids Room? Workshop?
What kind of styling does that particular room have?
Is it going to be a "heavy traffic" shelf?
How is it going to be mounted to the wall?
These are not hard questions to answer, but it gets your mind going and into a creative process.
Wood choice, thicknesses, and coating vary a lot when mixing all the above answers.
Let's start with figuring out mounting the shelf. There are many ways to do this, but there are 3 main categories. Standard shelf brackets, leather strap shelves, and floating shelves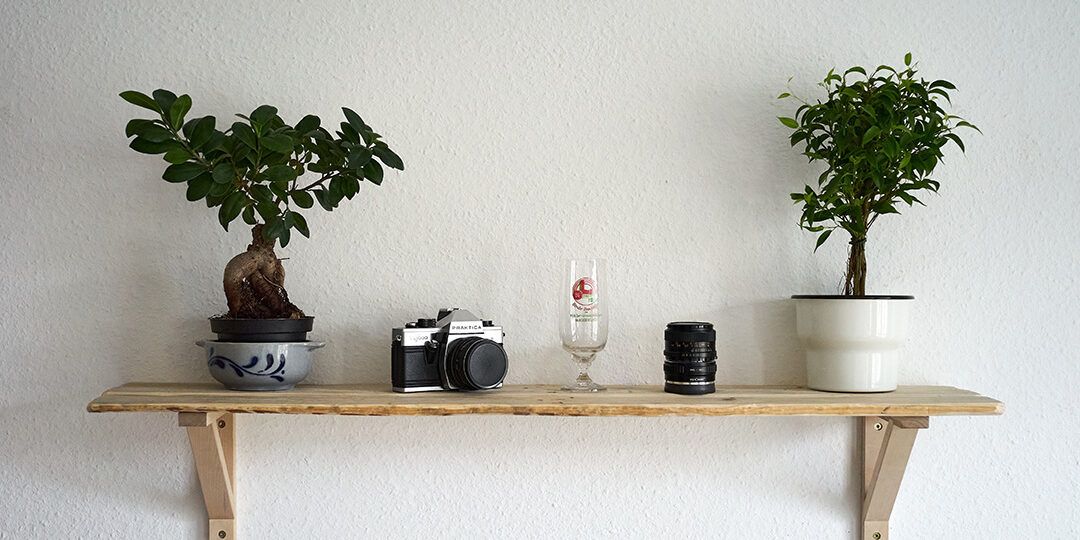 The Standard Wood Shelf With Brackets
This is the easiest way to mount a shelf to the wall. Screw the two brackets onto the wall. Make sure they are level using a spirit level. Add the shelf on top and screw in place.
For this type of mounting, you can use more or less anything. From ⅛ inch to 2 inches thick it really does not matter. You can use any type of wood, from pine to maple or painted MDF. It just needs to fit with your style.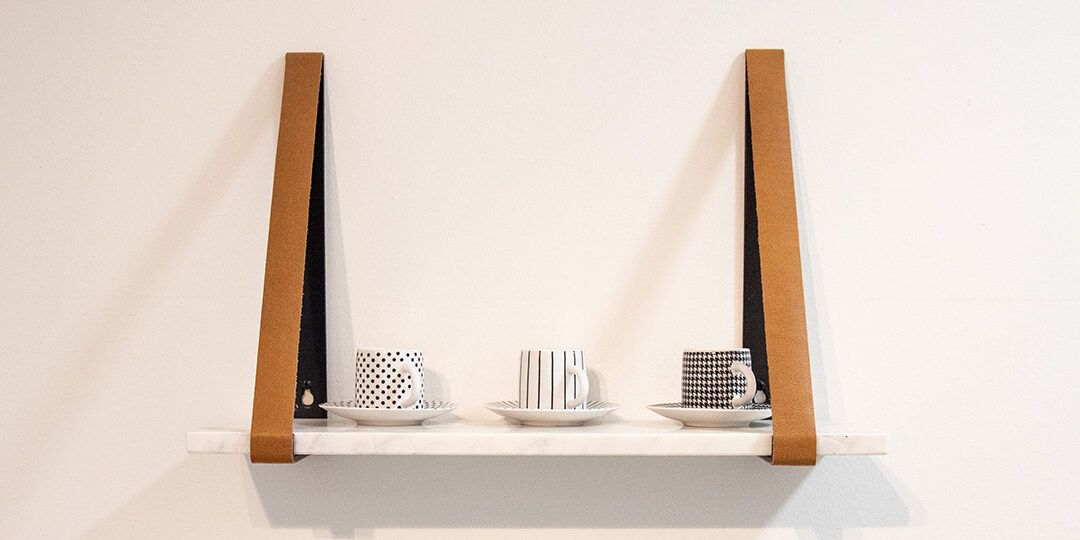 The Leather Strap Wood Shelf
Sorry, I did not have a picture of a leather strap wood shelf. But you get the idea 🙂
A little more complicated, and requires some more from the shelf material. Here we are combining two materials, which require them to compliment and contrast each other. You can read my article on contrast and combining materials here. HelloCreation.com/Contrast
If you are using a light-colored leather strap, it would be wise to use a darker wood. This could fx be walnut, cherry or my favorite smoked oak. On the other end if you are using a dark leather strap you could be using white oak, maple or ash for your shelf.
Again mounting is pretty straight forward. Find your spirit level mount the two leather straps level on the wall, and insert your shelf.
Here the wood thickness in mu opinion has to be at least ¼ inch, preferably more. Thicker pieces of wood will look more exclusive.
You can also use painted MDF for this type of shelf depending on your style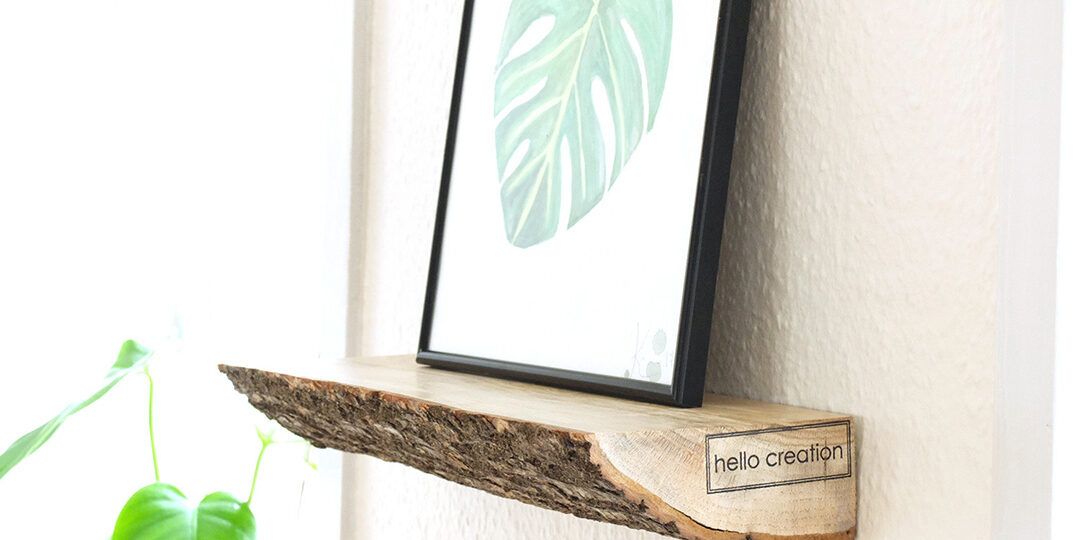 The most complicated shelf in terms of material choice and mounting skills. The reason being is that we need to insert two rather long metal rod into the side of the shelf itself.
You can buy rods that have a screw in one end and a hexagonal rod on the other. The screw goes into the wall, and the hexagonal part goes into the shelf.
It is hexagonal because when you push it into a round hole, the friction is less, but the corners will still hold the shelf in place.
You can also just use threaded rods that are cut to length and mounted into the wall with cement anchor fix.
Again make sure that your wall mounts are level. And with a floating shelf, it is a good idea to angle the holes into the wall just slightly. Drill the holes with a slight downwards angle.
This way your floating shelf will not be pointing downwards due to the weight If it is a little too high, you can always use your own weight and pull it downwards.
My recommendation for material here is hardwood with a minimum thickness of 1 inch.
The rod going into the wood will likely be ⅜ inches in diameter, and there needs to be some excess material for strength.
A floating shelf can have many different expressions. It can be very refined or very raw. It all depends on what you trying to achieve with the room and function.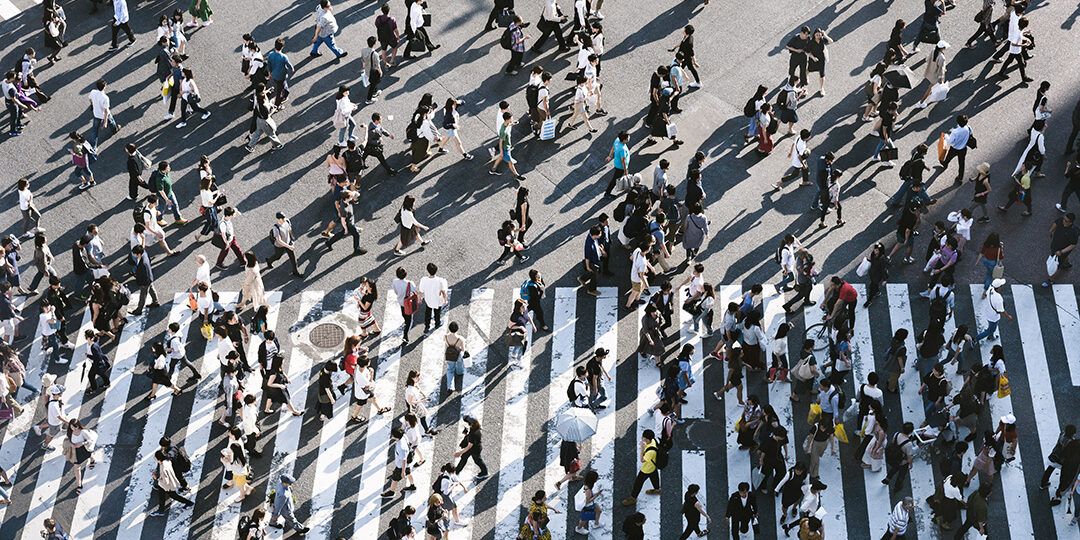 Light or heave traffic shelf?
The usage of the shelf is good to have in mind when choosing the wood type and the applied finishing.
Shelves that only see light use can be both soft and hardwood, and neither will require any finish. Finishing should only be applied if you like the look of the finish. The shelf will probably never get stained, so why bother?
A shelf that sees more heavy traffic, can also be soft or hardwood, but I would recommend using hardwood.
If you are using hardwood, you can get away without using a finish, of course, depending on what you plan to place on it. If you sand a hardwood like oak down to 320 or 400 grid, it will make the surface more dirt and water repellent. As the surface gets smoother, there are fewer holes and open pores for where the water and dirt can go.
It cannot withstand a wet glass of water for an hour, but it will be quite resistant.
If you plan to place glasses of water regularly on the shelf, then please do yourself the favor of giving it some sort of finish. The easiest is to give it some oil. Danish oil, Chinese oil or regular tung oil. You can also do lacquer and other things, but I try to keep to the simpler things in life, and that is using oil. Remember it is not a dining table.
What specific wood type… Go crazy with the hardwood you think looks the best. Oak, walnut, mahogany, Rosewood or Zebrano.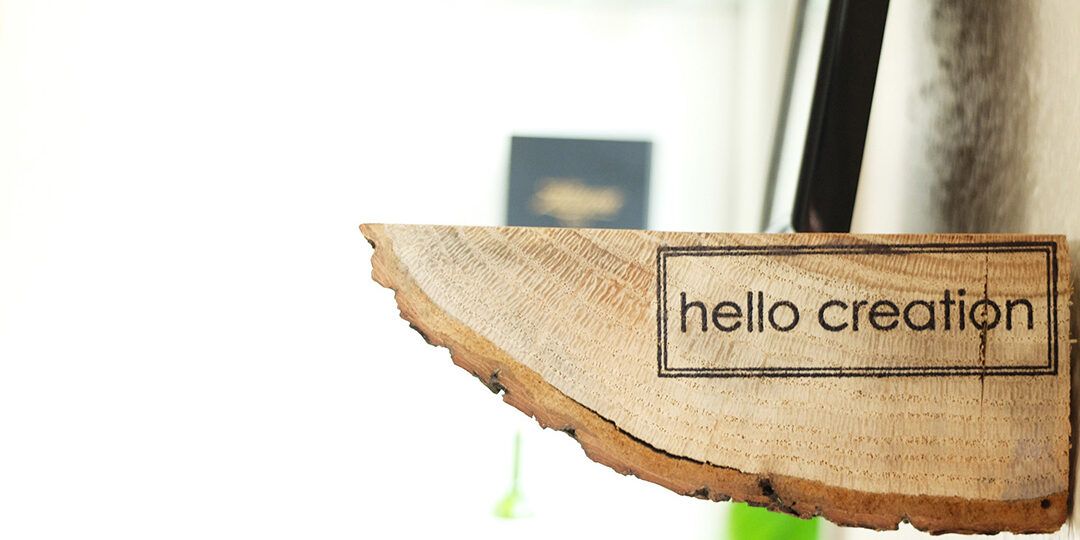 A Very Cheap Floating Shelf That Looks Like A Million
Here is my attempt to create a cheap floating shelf from what is considered waste from a sawmill. So by upcycling this piece of wood, I saved money on material and I really think it looks awesome.
The woodworking world is sometimes described as a big sandbox where you can make anything and everything you want, with the only requirement being that it be made of wood. But there are plenty of tools that speed up the process, and since we have entered the digital age let's take a look at some…
Read More
More From The
Creator's Blog
Let's talk about materials for a minute here.  The material defines a project, it is the project. You can have a smashing design but if you use the wrong material ...
Read More

→
So, you actually want to make money by doing woodworking? That sounds like a fantastic idea, but how exactly do you maximize the profit from the wood that you are ...
Read More

→
The simple answer is maby… but probably not… Sustainable furniture and cheap production do not go hand in hand. When trying to combine sustainable and affordable it makes the mind ...
Read More

→