Why a Sofa Bed Could Be a Great Asset To Your Family And Your Interior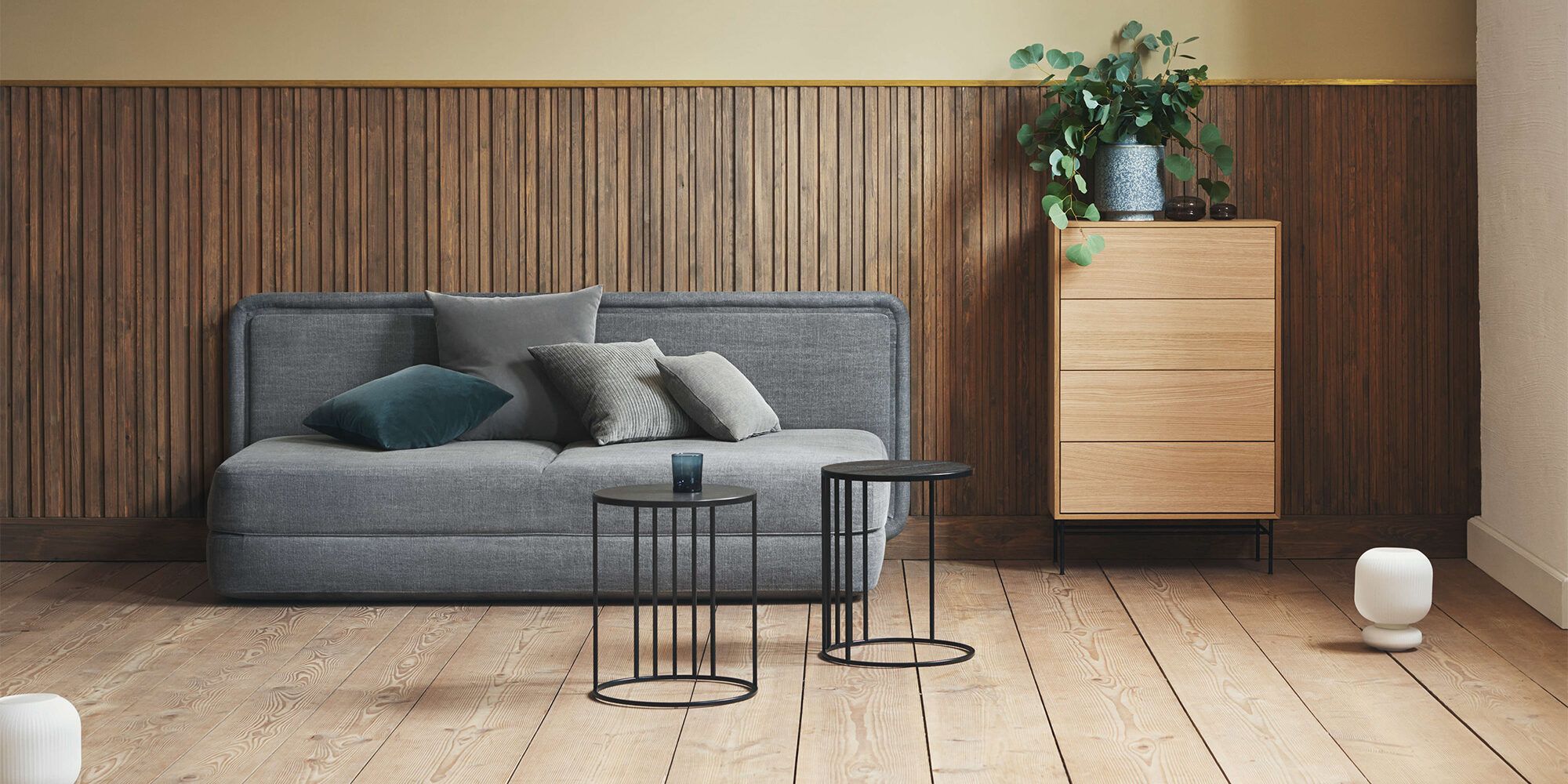 You Should Consider A Sofa Bed – I'm Not Kidding
A little article about sofa beds and why I think you should consider one. Today there are many design variations, and in my opinion, there are a lot of cool looking sleeping couches out there. Happy reading.
Space is an essential feature to maintain. It's important to include the right furniture for functionality and design. But you also need enough floor space for comfort and navigation.
This is why for many homeowners, managing space is usually a concern. For this problem, one space-saving option I will recommend is a sleeper sofa or sleeping couch.
If you have a large family, accommodate guests often, or want a versatile piece of furniture, sofa beds may be the perfect fit for you.
With sleeping couches, you can maximize the space in your home while maintaining your preferred aesthetics. Here are some examples and thoughts on why a sleeping couch can be a great asset to your home.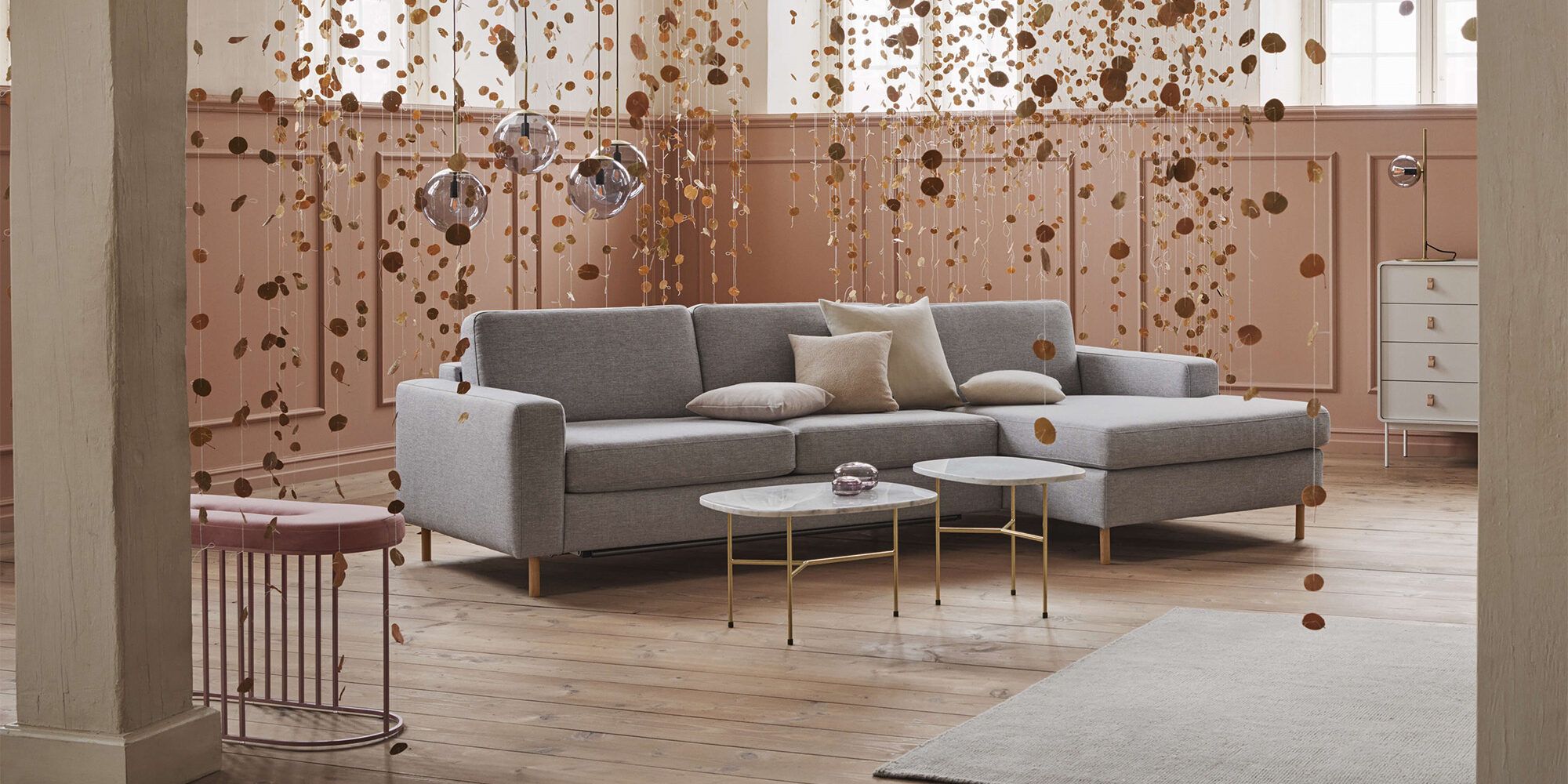 Sofa Bed with Chaise Lounge
A french touch with improved functionality
The chaise lounge is a classic French piece of furniture that can blend into any space. A sofa bed with chaise lounge will provide two benefits: a stylish addition to your room and extra comfort.
This touch of simple French style can make all the difference to your space. If you need to add a bed to a place, but don't want to ruin the design, then this may be the right fit.
A sofa bed with chaise lounge can come in both classic and contemporary styles. If you have french chairs and armories, a chaise lounge will fit right into your space. If you prefer a more modern design, a simple and sleek option will work great for you.
Take your comfort to the next level with a sleeping couch inspired by the french
Chaise lounges are specifically designed to be more comfortable and relaxing. They're usually long so they can support the legs. You can take the comfort of your chase to another level with a sleeper couch included.
This is specifically great for family living areas and private bedrooms. A sofa bed with chaise lounge in the corner of a room will double as stylish furniture and sleeping area. It could also provide a larger relaxation area if you have a big family.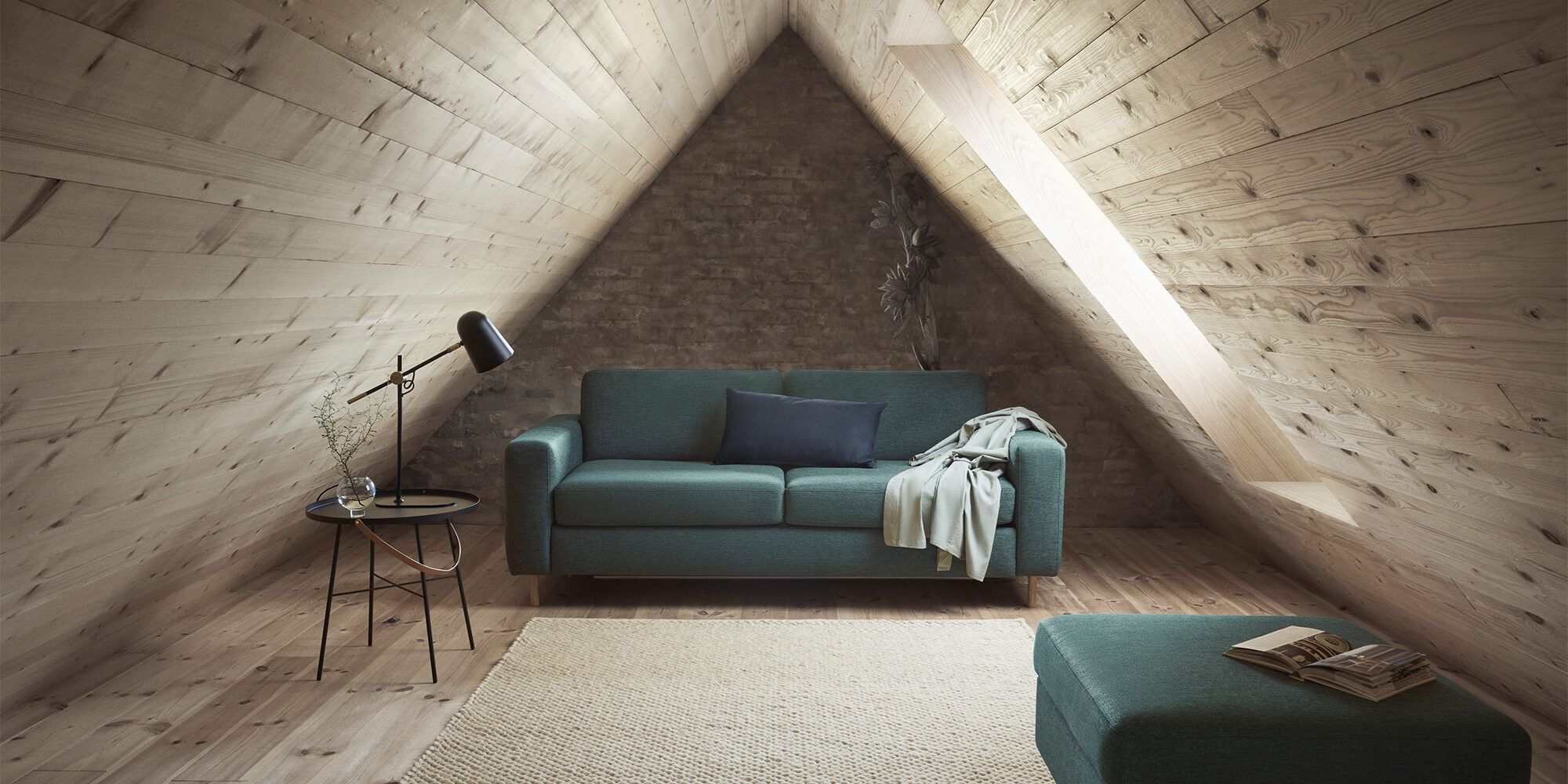 Sleeper Sofa with Storage
Perfect for small rooms
If the rooms in your home are significantly small, you can make up for the loss with a sofa bed that provides storage.
A bed is usually the largest item in a room and takes up the most space. With this sleeper sofa, you can double the function of your bed while using less space.
A sofa bed with storage doesn't have to look overwhelming. There are stylish options that completely hide the fact that you have extra space.
Instead of a bulky dresser, get something smaller and double your space using a sofa bed with storage. Plus, it won't hurt to have a place where you can stash personal snacks away from the kids.
Serves as a mini-dresser for guests
Living out of a box isn't comfortable, and you want your guests to enjoy their stay comfortably. A sofa bed with storage also provides guests with a makeshift dresser area.
Guests who come over for short visits often need some storage space to put their things away. Using a sofa bed, they can keep their essentials within reach.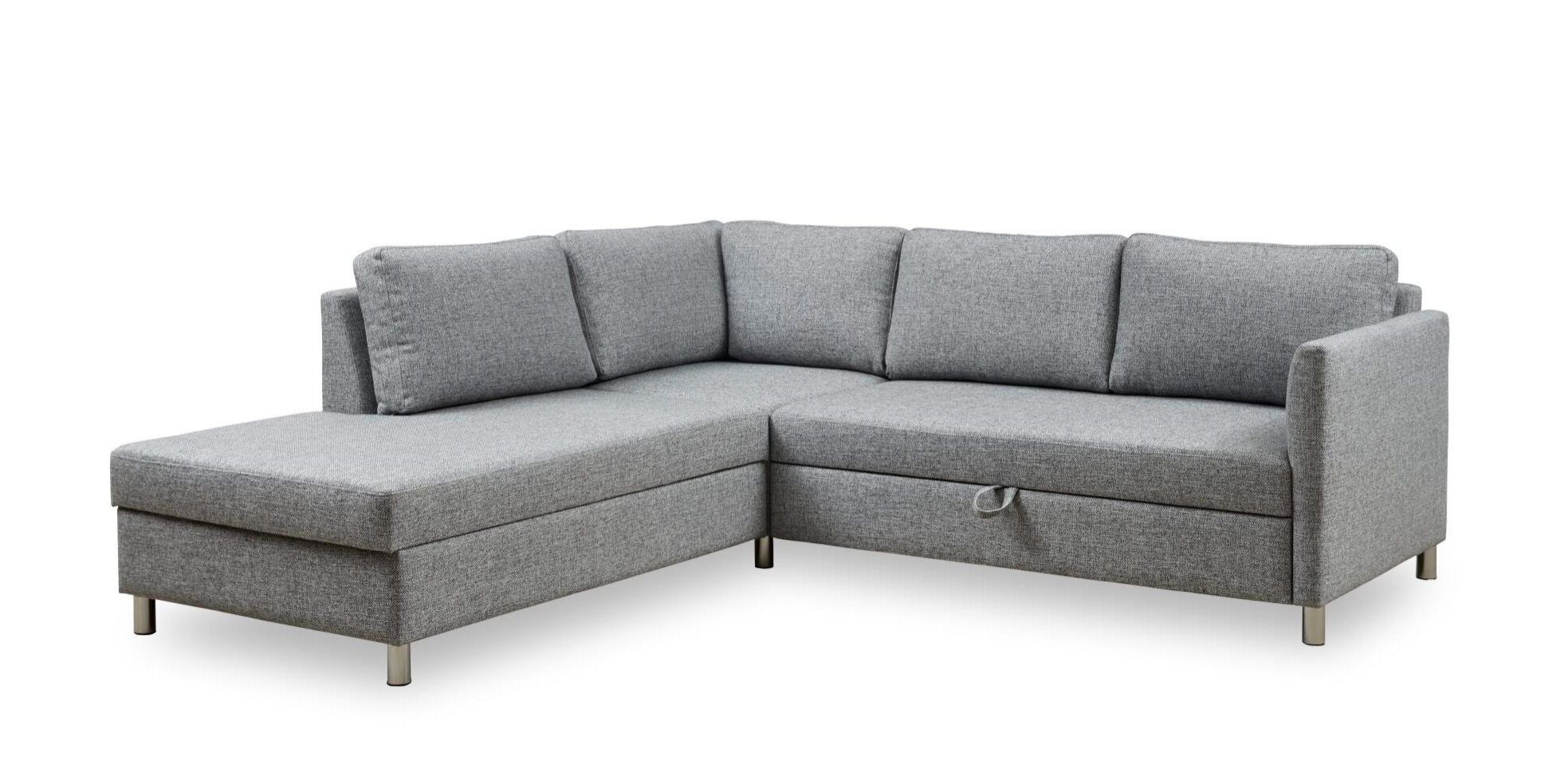 Corner Sofa Bed or Regular Corner Sleeping Couch
Good investment for a small home
Sleeping sofas are very functional pieces. If you're designing a new home and working with a tight budget, this should be one of your first purchases. It will save you money because it readily serves two purposes; sitting and sleeping.
A sofa bed can also come in handy at any time. During festive seasons, it's not uncommon for friends and family to stay over at one another's. Having a ready-to-use bed will ensure that your family members will not be inconvenienced while accommodating others.
If you have kids, then a sleeper couch is a practical addition to your home (especially if they share rooms). Children spread illnesses such as the flu very quickly. The only thing worse than having one sick child is having two sick children.
When one child is sick, the other(s) can create a makeshift room in the family room until the threat of infection has passed.
Extra family room lounge space
Ever seen your kids fight over who gets to stay on the couch? Most times, we want to relax in the family room while we watch TV and have discussions.
With a corner sofa bed, there's enough lounge space for more than one person. You can comfortably spend hours in the family room with enough space for everyone to stretch their legs and relax.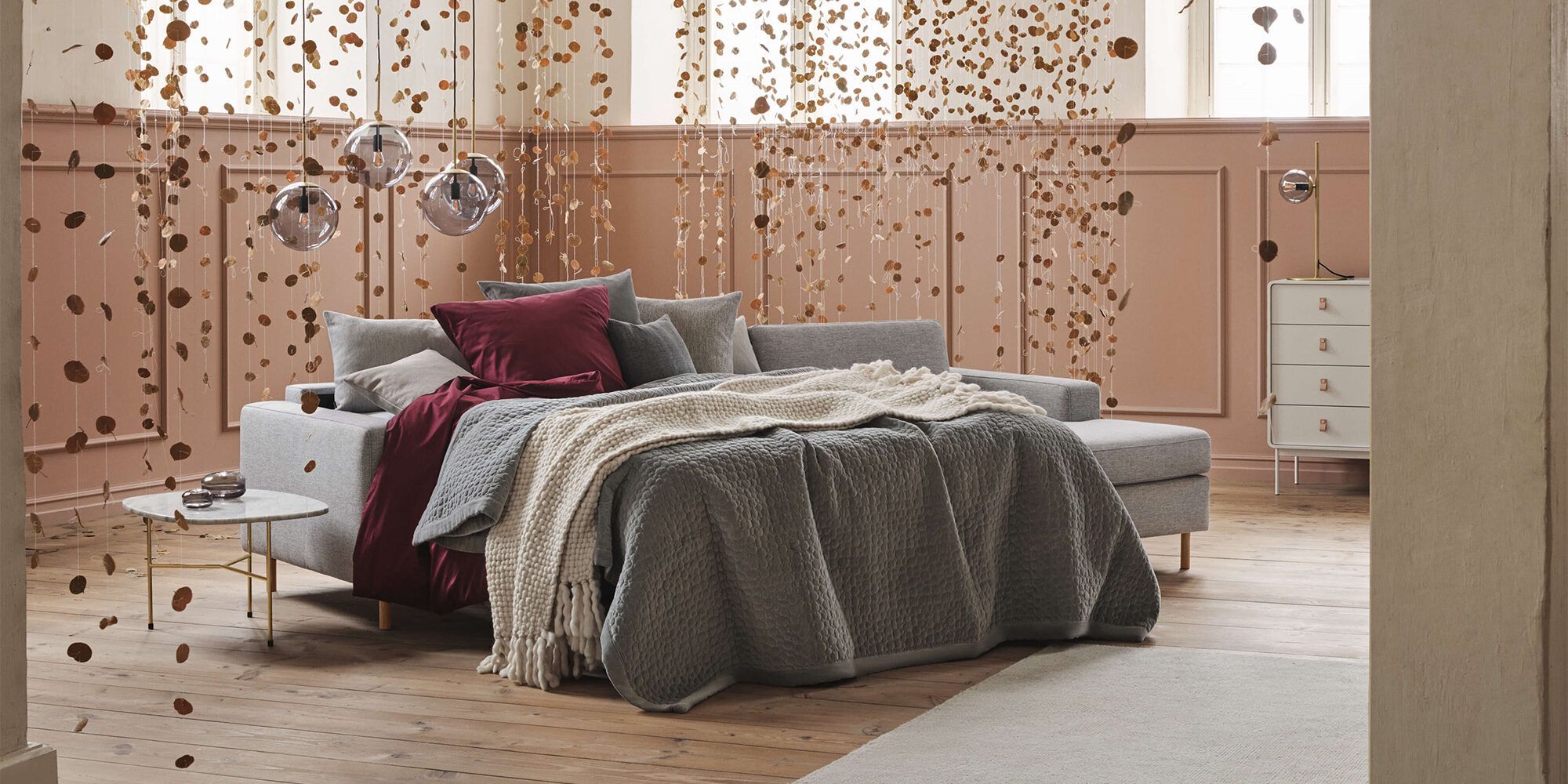 Large Sofa Bed for Two People Or More
Substitute for guest rooms
With no extra rooms, you may be anxious about having guests over. As a good host, you want to ensure that they have a pleasant experience at your home. With a large sleeping couch, you don't have to worry about a guest room.
You can set up the sofa in the living room or anywhere else in the home. That living space can easily be transformed into a guest room when needed.
A large sofa bed provides space for more than one person to sleep. Even if you have a whole family coming over, you can quickly get them settled in with a couple of large sofa beds.
Perfect for kids' sleepovers
Your kids are probably going to ask for a sleepover in the future (if they haven't already). When this happens, you want to be ready to accommodate all the children invited.
Adding a sleeper sofa to their room will provide extra space for their friends. Thankfully, children don't take up a lot of space. A large sofa bed combined with your kids' beds should be all the space you need.
Instead of using sleeping bags, the children can sleep comfortably in real beds and have a good night's rest.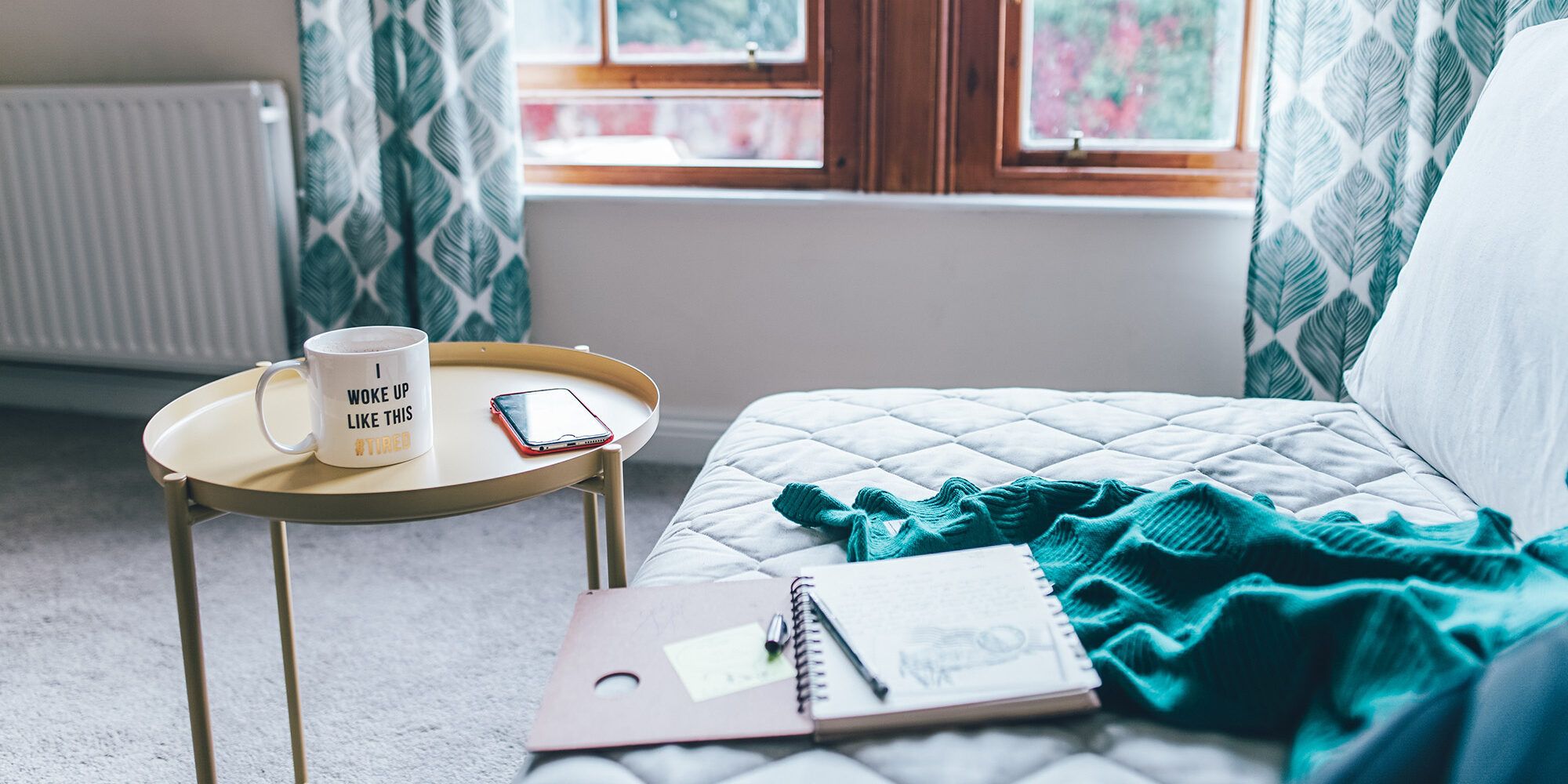 The Best Sofa Bed for You
What type of sleeping couch do you need?
There's a sleeping couch for every possible need. If it doesn't exist yet, one can be custom-built for you! Your final choice should depend on the demand that comes up more often.
For example, if you have small rooms, then you want a sofa bed with extra storage space. If you're designing a family room, you can switch out the regular sofa for a sleeper sofa with a chaise lounge.
Sofas that you can sleep on are just highly recommended if you have a family. The need for extra bed space comes up often, and you should always be prepared for that. Keep an extra bed tucked away, just in case.
If you have family and friends who are ad-hoc overnight guests, you can accommodate them when needed without causing any inconvenience to your family.
Beyond the functional purposes, a sofa bed provides your family with extra space for relaxation. It's always a comfort knowing that you can pull out an extra bed when needed.
Find the right sofa bed for your home
Before you make a final decision, ensure that the sofa bed you choose will fit right into your home. While looking at options, take note of their sizes and dimensions. Measure the space where the sofa bed will go into to ensure that it all fits.
Also, take note of the size of your doors and other entrance points. You want to be sure that the sofa bed will make it into the room. If you have small doors, ask about alternative options such as in-house assembling.
Remember to keep an eye on the quality of your sofa bed options. These furniture pieces go through a lot of movement, mainly if you use them often. Ensure that your sofa bed comes from a trusted manufacturer who uses quality materials.
Whether you're looking to splurge on a luxury sofa bed or want a more affordable option, there are quality products available for every budget.
Finally, choose a sofa bed that fits in with the theme of your home. There are several creative options to choose from, and you'll easily find something perfect for your style. Design is essential, and your sofa bed could be the best addition for a finished look.
The woodworking world is sometimes described as a big sandbox where you can make anything and everything you want, with the only requirement being that it be made of wood. But there are plenty of tools that speed up the process, and since we have entered the digital age let's take a look at some…
Read More
More From The
Creator's Blog
Let's talk about materials for a minute here.  The material defines a project, it is the project. You can have a smashing design but if you use the wrong material ...
Read More

→
So, you actually want to make money by doing woodworking? That sounds like a fantastic idea, but how exactly do you maximize the profit from the wood that you are ...
Read More

→
The simple answer is maby… but probably not… Sustainable furniture and cheap production do not go hand in hand. When trying to combine sustainable and affordable it makes the mind ...
Read More

→